Eiffage · Smartseille eco-neighbourhood
Intelligent parking
for an innovative
eco-neighbourhood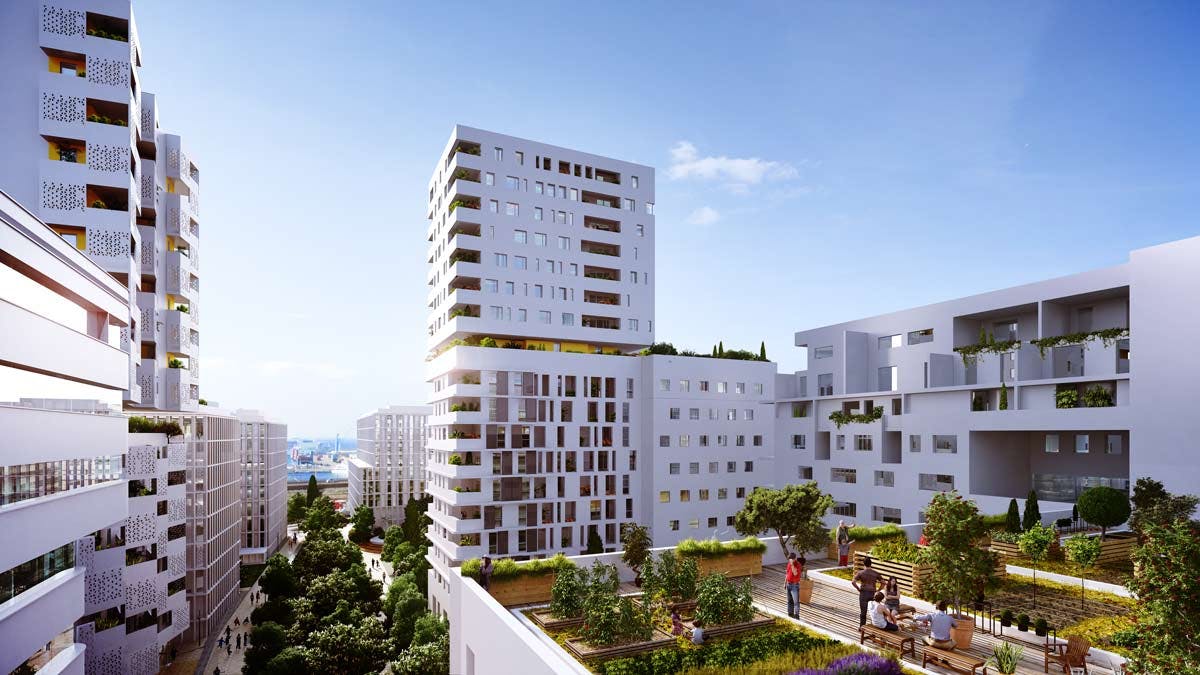 About Eiffage
With over 100,000 construction projects in 2019 across France and other countries, Eiffage is a European leader in the building sector and concessions. Its 72,500 employees work across construction, property and development. Eiffage undertakes large-scale, low-carbon construction projects for sustainable and inclusive development.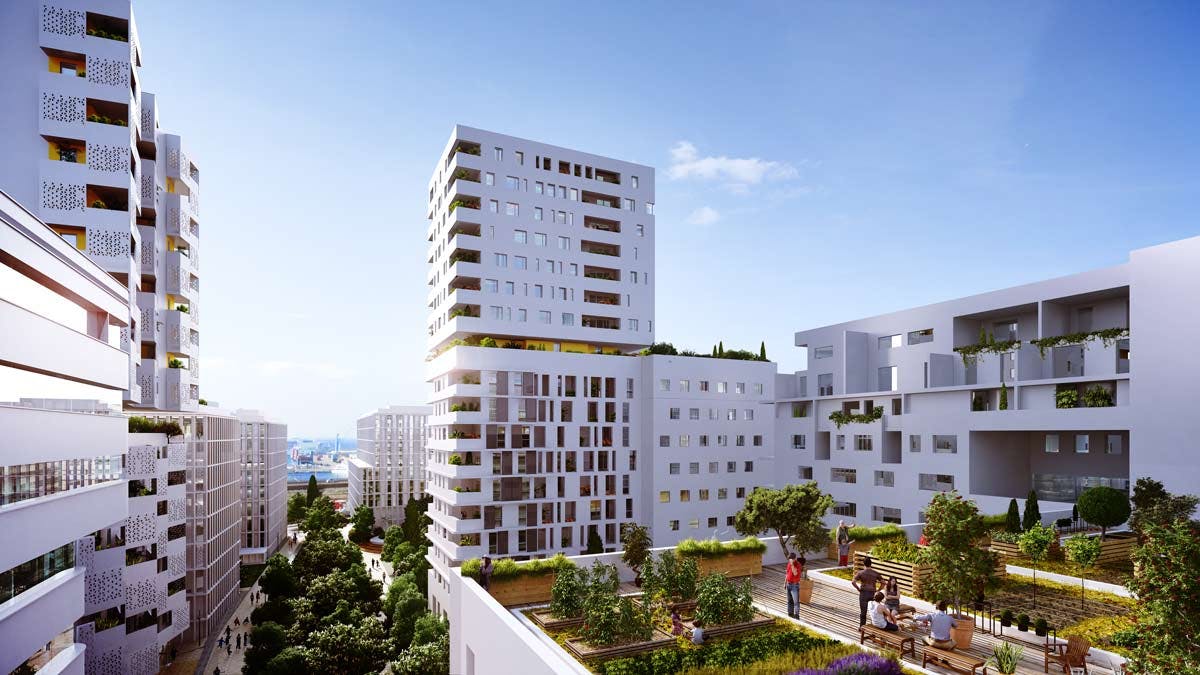 The Smartseille neighbourhood, the biggest urban renewal project in Europe.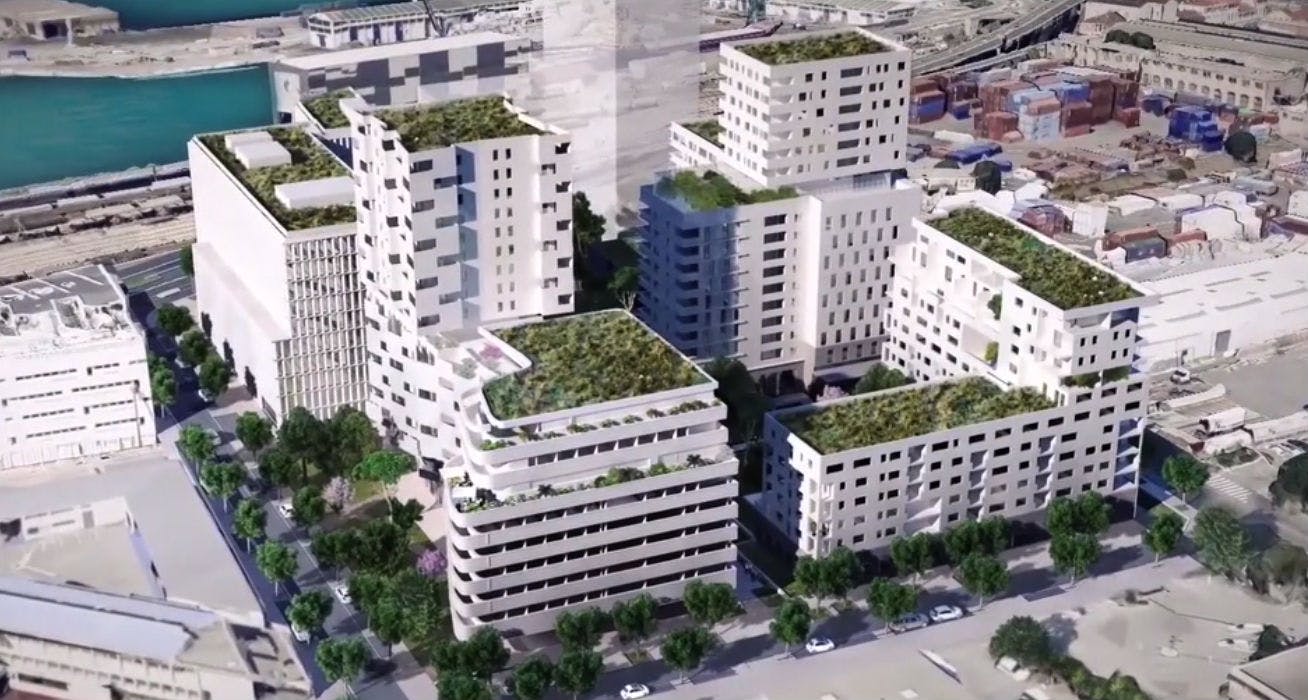 Eiffage's challenges
Smartseille is part of a larger project to convert a 170-acre industrial site as part of the 2009 extension of Euroméditerranée's perimeter. The project, which has become the largest urban renewal scheme in Europe, aims to act as a testbed for sustainable cities, tailored to the specific climate, geography, culture and use of the Mediterranean region.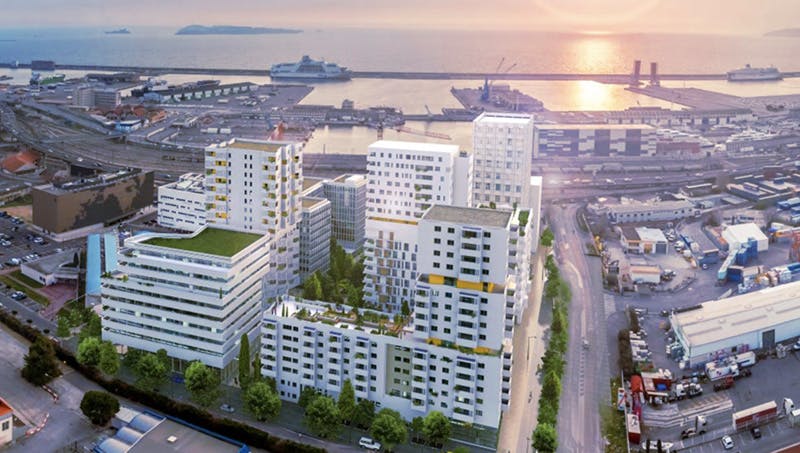 Building the smallest number of car park spaces possible

The project set itself the ambitious objective of having no roadside parking spaces in the eco-neighbourhood. What's more, the construction of underground car parks this close to the sea is very expensive for the developer compared with their resale value. These constraints forced the designers to come up with the idea of pooled parking spaces in just one location to reduce costs.

Welcoming as many drivers as possible thanks to "smart surplus"

How can you build less while welcoming more users? The challenge was taken up by the R&D labaratory Phosphore as well as Zenpark to implement a breakthrough innovation allowing one space to be used by multiple kinds of users throughout the day.
Zenpark Pro's solutions
Smart
Zenpark introduced Zenpark Pro Smart, the most innovative dynamic pooling solution in Europe. By treating the parking needs of residences, offices, hotels and visitors as complementary and not separate, Zenpark Pro has reduced the number of parking spaces required by 20%, opening up 650 spaces for multiple use.
100% digital access control for underground parking. Zenpark allows access to car parks from a mobile phone and monitors vehicle and pedestrian access, making them safer and easier to use every day.
Multi-use parking spaces . Using big data technology, Zenpark can offer just one parking space to multiple types of users day and night, while guaranteeing spaces for each purpose.
Analysing usage to help site owners' decision making. Our dynamic reporting tools give a real-time view of occupation by different types of users as well as key performance indicators to help make decisions about the evolving parking policy.
Share
In addition to places for Smartseille permit holders, Zenpark implemented our Share solution, allowing all available places to be sold to the general public in a dynamic way depending on the time of day.
Offering spaces to neighbourhood visitors and residents. On average there are over 100 spaces available to reserve through the Zenpark app at a competitive price.
Lowering charges for parking space owners. Sharing spaces means sharing the income they generate. Each co-owner can therefore benefit from a reduction in their annual charge, or think ahead and decide to contribute to a fund for works to look to the future.
The results in numbers
650
Car parking spaces shared for different uses (residents, professionals, hotel guests, visitors, etc.)
3,300
Daily users have used the car park since launch
20%
Reduction in the number of spaces required for the development project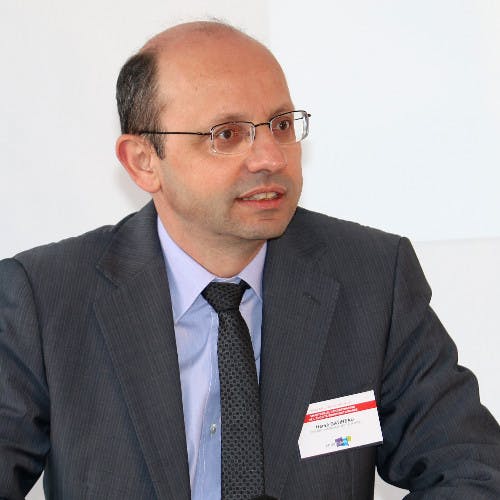 Hervé Gatineau
Property Director, Eiffage
We were the first to take the plunge alongside Zenpark into smart pooled parking, such as between offices and residences as part of the Smartseille eco-neighbourhood led by Euroméditerranée and the city of Marseille. The results are there, and confirm in every way the arguments that convinced us in 2016 when we started this smart city project.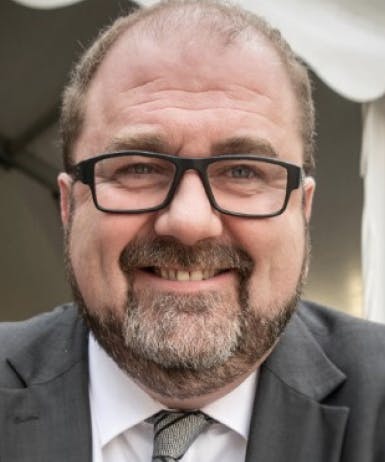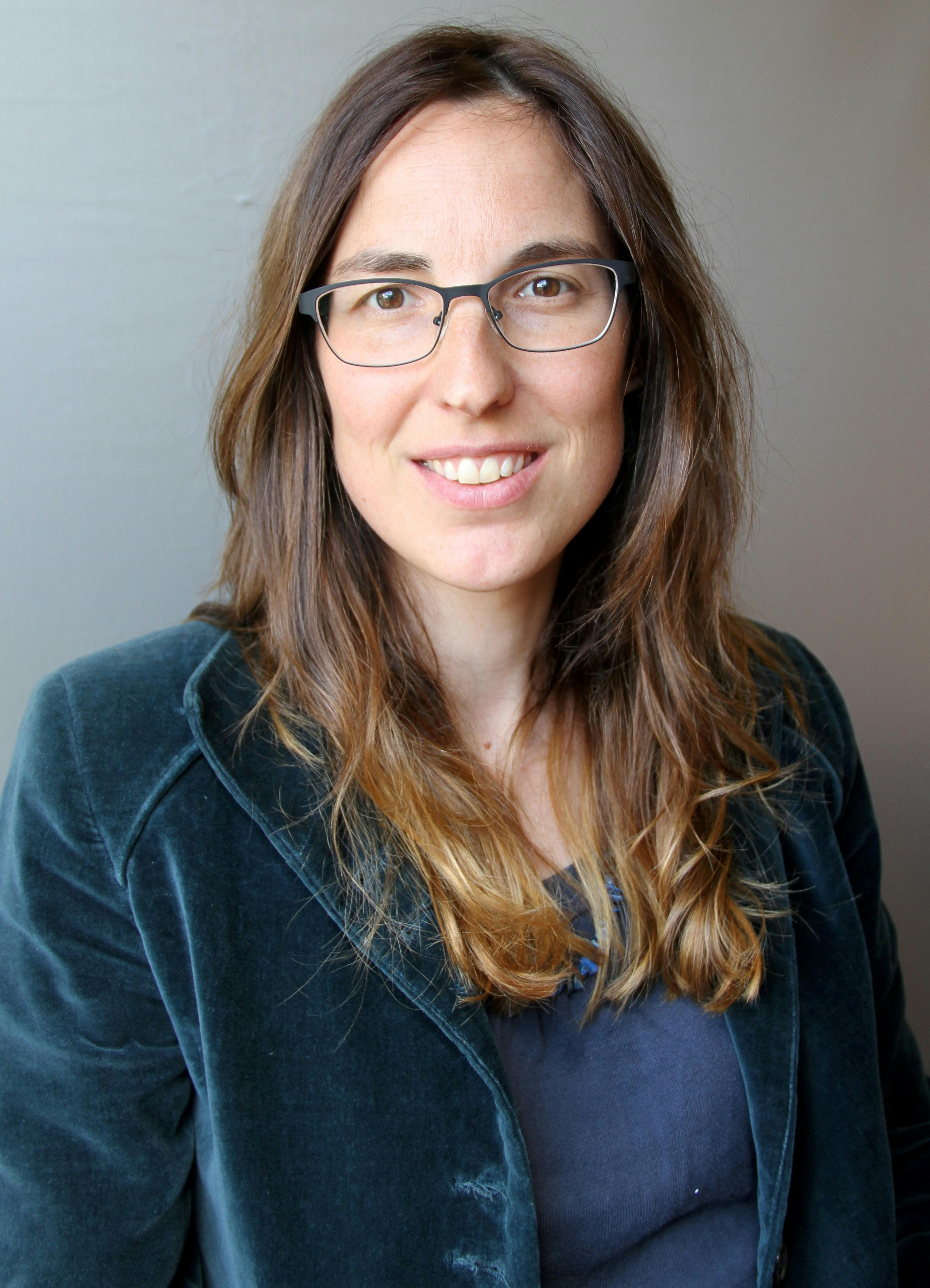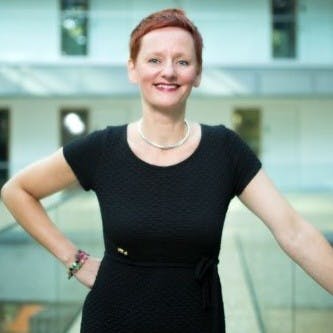 They trust
in us
We are thrilled to carry out this project of shared electric charging points in private car parks in collaboration with Zenpark, making us the first housing social enterprise to take significant steps towards electric mobility for all.
Stéphane Wallon
Chief Executive, Batigère en Île-de-France
We have entrusted Zenpark with 10 car parks since the start of our partnership. We are very satisfied with the results: thanks to its completely digitised and secure solution, Zenpark creates significant supplementary income with its customers' hourly parking.

Clémence Debaille
Director of asset management and innovation, OPH Montreuillois
Zenpark enables us to generate additional income which will be reinvested in the upkeep of our properties to improve the living conditions of our tenants. Not to mention the fact that having the car parks occupied increases our tenants' sense of security.
Amélie Debrabandère
Chief Executive, Lille Métropole Habitat