The French LOM law:
the 9 measures and
solutions
you need to know
Posted 14 September 2020 at 18:05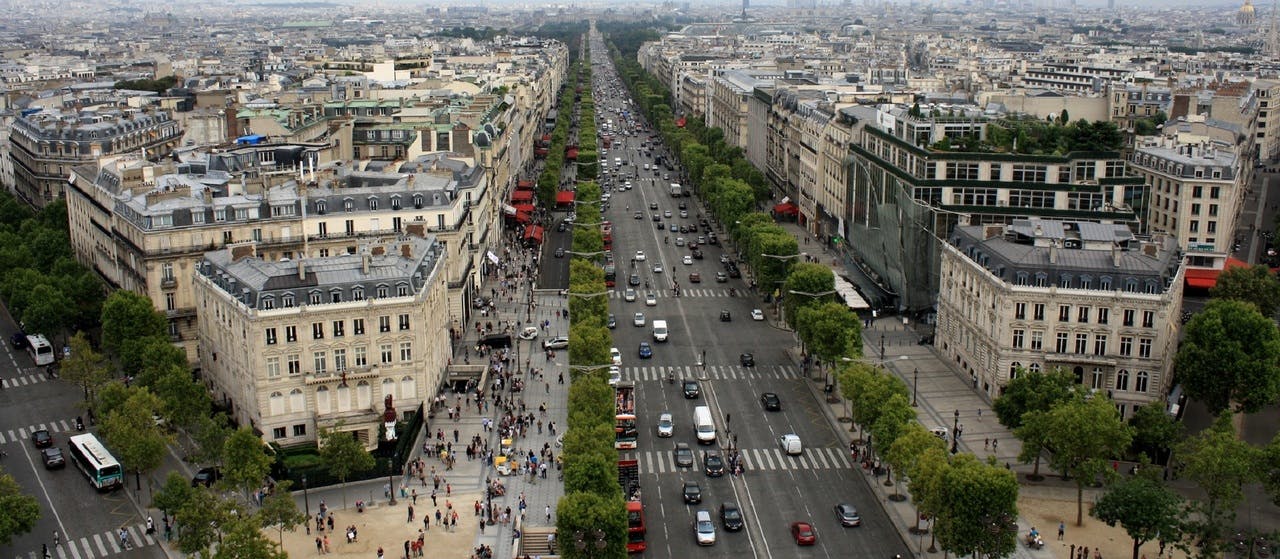 The LOM law—the Law on Mobility Orientation—of 24 December 2019 is a reform to improve mobility for French people, while taking environmental issues into account.
In particular, this law will help accelerate the growth of new mobility solutions, reduce reliance on cars and achieve a successful ecological transition.
At Zenpark we've done our research! Here's an overview of the measures you need to understand regarding the mobility law.
The LOM law's key measures
New mobility solutions

Cars are often the only way of getting around. But why?

Across much of the country, local authorities don't have full control over mobility. To resolve this situation, until 2021 intercommunal bodies will be able to become "mobility organising authorities". If they do not, it will be the region who has this responsibility.

Local authorities will also be able to create car sharing lanes on ring roads and motorways. Less polluting cars will also be able to drive on them.

The end of petrol and diesel vehicles

To support the ecological transition, fossil fuel vehicles will no longer be sold by 2040. New mobility solutions will therefore definitely be required. In the largest urban areas, local authorities are also encouraged to roll out low emission zones (LEZ).

A more accessible driving licence

The LOM law will provide greater control over driving tests and improve accessibility. A digital learning booklet will be introduced. This means getting a licence will be quicker as well as cheaper, which is good news for learners.

New frameworks for shared solutions

Shared bike or scooter mobility operators will be more regulated. Specifically, local authorities will be able to impose rules on operators. They will have to inform users of rules around security, parking and respecting others.

Investment to improve our movement

Significant funds will be provided to improve daily movement. Improving the condition of road and rail networks is now a priority. Investment will enable numerous refurbishment works. Local authorities will also be supported when it comes to public transport, and the law is allocating a total of €1.2 billion over 10 years.

Cycling is a fully-fledged mode of transport

The "bike and active mobility" plan aims to ensure the safety of bike users by developing cycle routes, but that's not it!

Above all, it's aiming to develop a real cycle culture to encourage children to take it up from a young age.

Cycling will be defined as a mode of transport in its own right and businesses will have a key role. The government will introduce a sustainable mobility package for employees and will also help businesses to get their own fleets of bikes.

A new Mobility as a Service app

Mobility as a Service (MaaS) is a concept that offers users centralised, real-time information on intermodal and multimodal forms of transport. It's accessed through a mobile app or webpage. It will allow users to combine multiple ways of getting around (bike-tram-bus for example). You just have to pick the combo that works for you in real-time and get to your destination!

Personalised mobility support

Mobility must be accessible for everyone. The LOM law will improve mobility for disabled people by providing financial support for companions (free or reduced prices).

Local authorities will also help job seekers with personalised support (individual mobility assistance).

Self-driving vehicles from 2020

Self-driving shuttles will be on the roads from 2020, through a legal framework created by the LOM law. From 2022, personal-use vehicles will be included.

Will the LOM law achieve its environmental objectives? We will have to wait and see, but it's clear that business will have a major role.
Solutions to respond to the mobility law
A sustainable mobility package
Zenpark is taking the lead with our new Zenpark Pro Flex app. This software encourages new mobility solutions, but our services also help manage and optimise office car parks. The app allocates a car park space to employees, taking into account predefined allocation criteria including:
mode of transport, i.e. ride sharing, personal vehicle, bike, motorbike
type of space, i.e. employee, visitor, disabled, electric vehicle
place of residence
access method
physical needs, i.e. pregnancy, disability, illness
Electric charging points
By 2025 LOM will make it obligatory to have electric charging points pre-fitted in car parks of 10 or more spaces in new or renovated buildings. All car parks of over 20 spaces in non-residential buildings will also need to be equipped.
To meet this demand, Zenpark has a Plug & Share offering. This solution helps you to install and share electric charging points in your car parks.
Sources
Discover other blog articles